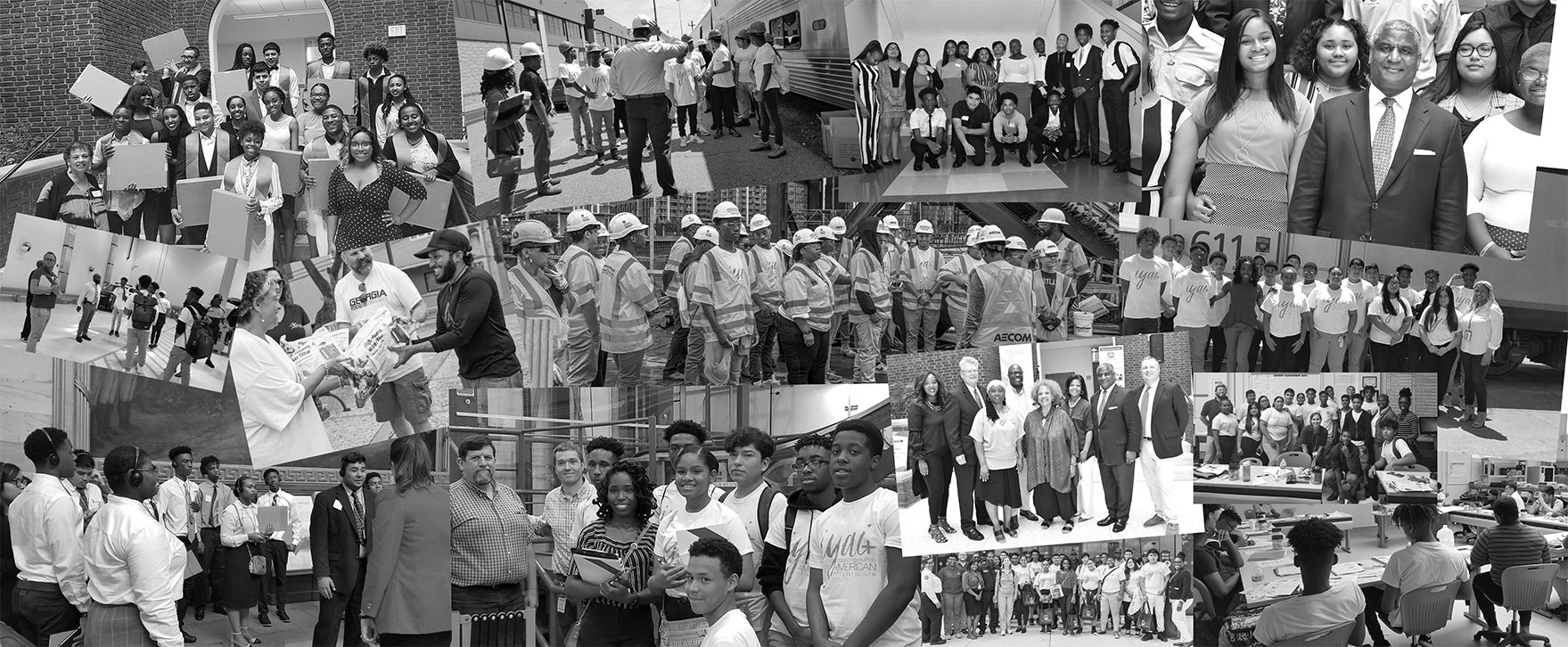 Introducing Youth to American Infrastructure+
Investing in a 21st Century Workforce to Build and Sustain World Class Infrastructure for ALL People and Communities.
Equitable and Inclusive Communities | Sustainable and Resilient | Smart | Safe | Secure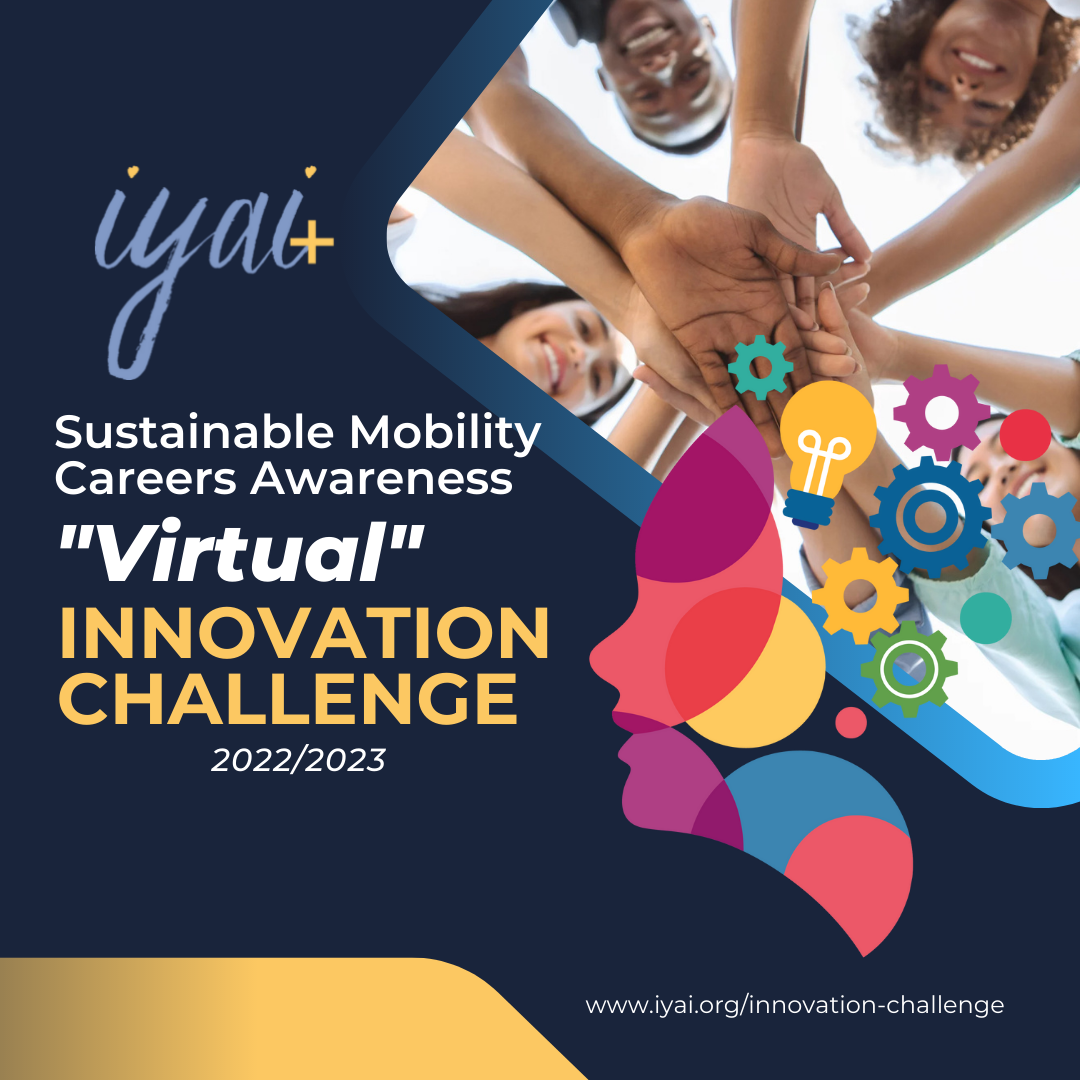 ---

Call for Local Host Organizers!

Iyai Announces Sustainable Mobility Careers Awareness Innovation Challenge
Click the link below for Local Organizer Guidelines.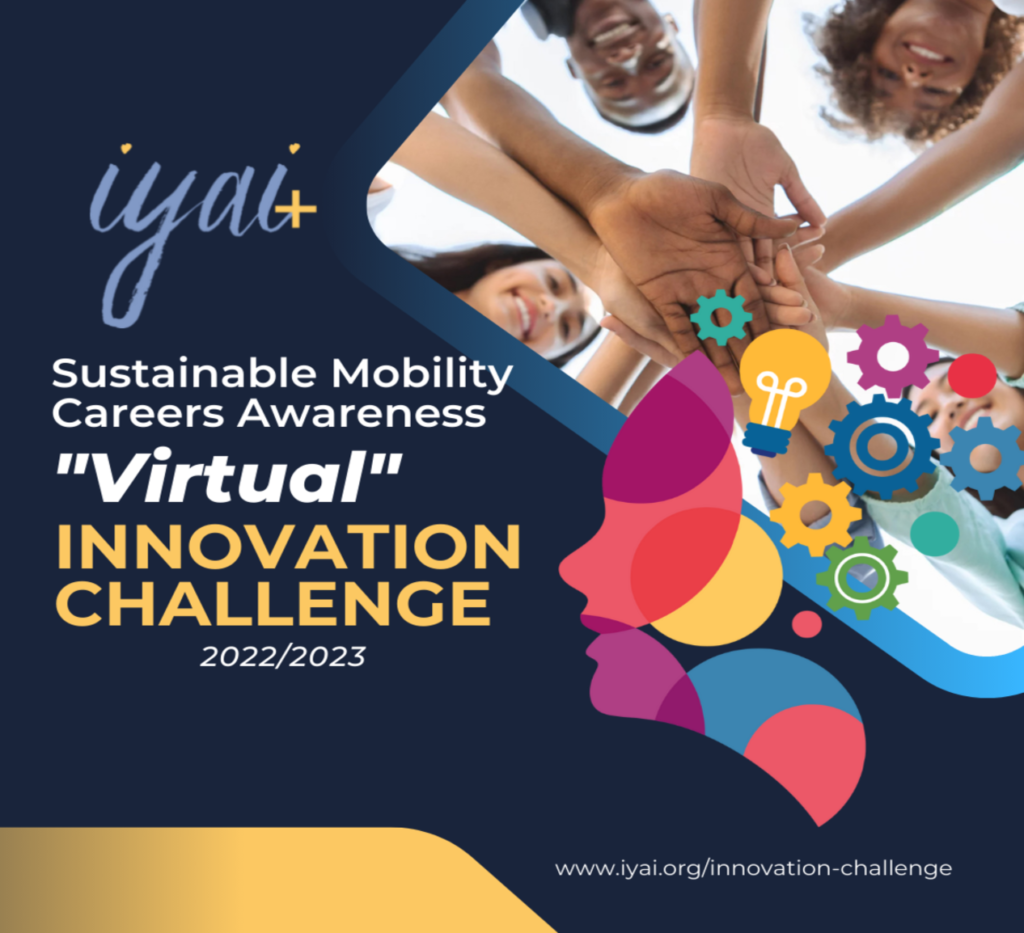 View Guidelines or Signup
LEARN MORE About Program >> Signup Today >>
WE'RE ALL IN THIS TOGETHER- COVID19

A Message from Our Board of Directors and Founder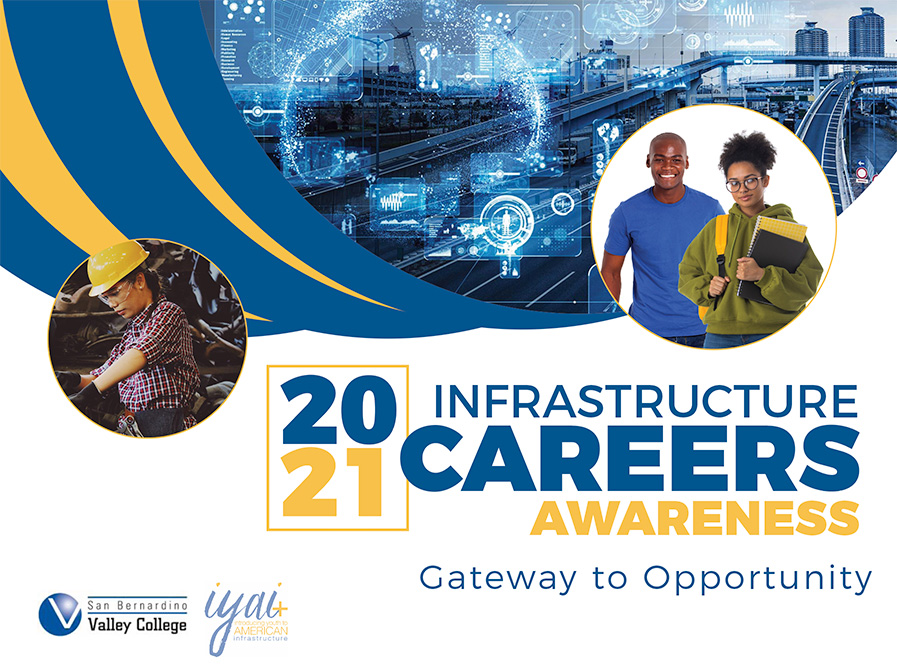 Gateway to Opportunity – Introduction to Infrastructure Careers
At Iyai+, we are honored to partner with San Bernardino Valley College and a host of distinguished national, State, local, and regional Infrastructure Sector organizations to bring our unique, Infrastructure Careers Awareness programming to the Inland Empire/southern California region. This Program primarily focuses on the Transport, and Energy sectors -- while highlighting particularly relevant aspects of the technology, communications, and critical manufacturing sectors.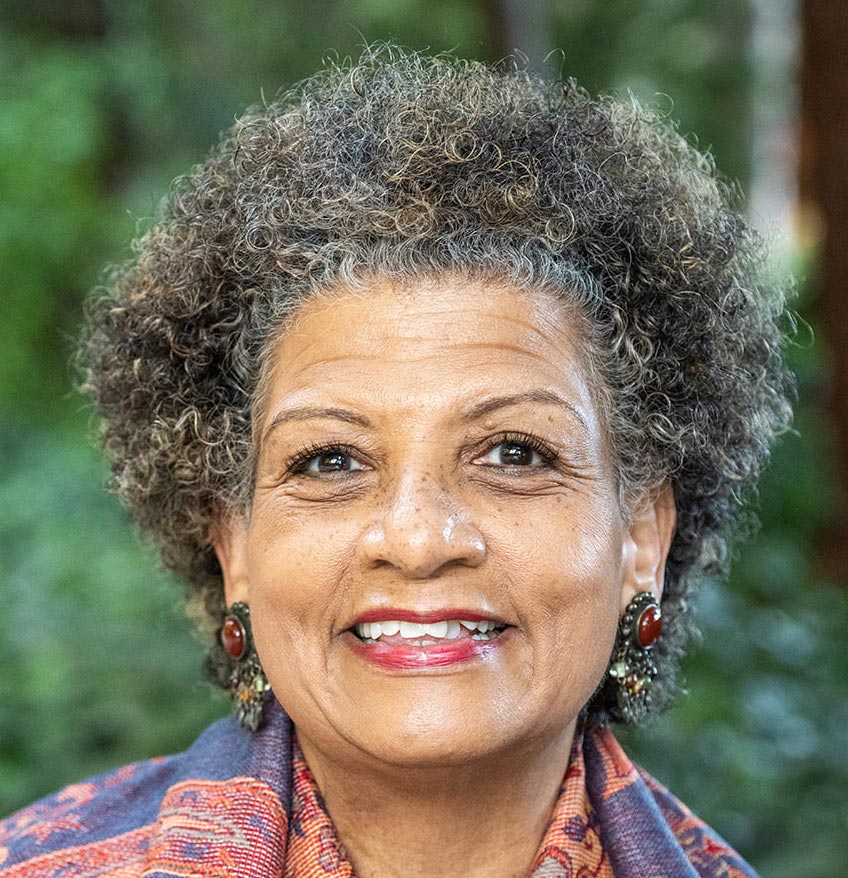 Our "PEOPLE" are Our Greatest Resource
In the critical national recovery work ahead – "Let us resource our much-needed "people-readiness" and workforce development investments; and take ACTION like we really mean it!"
Make this a national recovery that ensures ALL rebound and rebuild -- better, and stronger for the 21st century and beyond. HOW? By intentionally using this massive reinvestment opportunity to unlock the full potential of all Americans. Provide "GOOD" jobs, business opportunities, essential facilities, and services to all.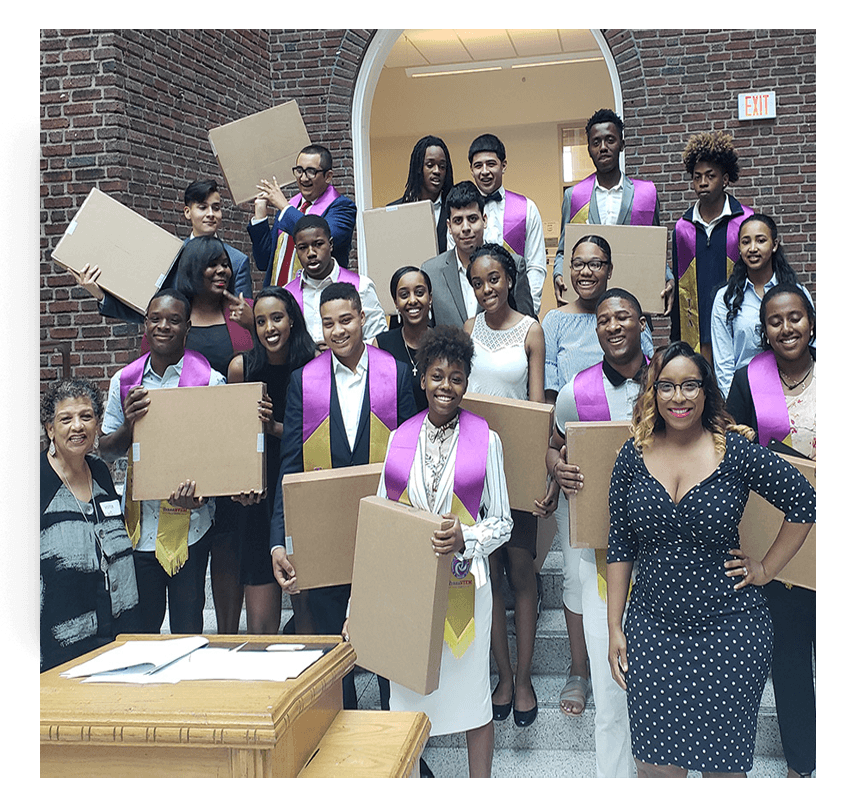 In late 2018, we launched Introducing Youth to American Infrastructure ("Iyai+"), a national nonprofit to help accomplish three main goals:
Inspire, excite, and actively engage youth in our nation's critical infrastructure sectors – by reframing the image to one of "community-building" – centered around impacts to people, communities, and society. Anchored in values and outcomes – the "+" – equity and and inclusion, resilience, sustainability, smart, safe, and secure.
Increase the participation of historically under-represented groups – people of color and women – across our nation's critical infrastructure sectors. Starting with the "lifeline sectors" – transport, water, energy, telecommunications. All are facing significant workforce development challenges. And all experience significant, longstanding diversity and inclusion challenges.
While progress has occurred in some areas – much more work remains to be done.
And encourage YOUTH to "build their civic muscle" through active community participation – sharing their considerable knowledge, learned experiences, and fresh perspectives.
LEARN MORE >>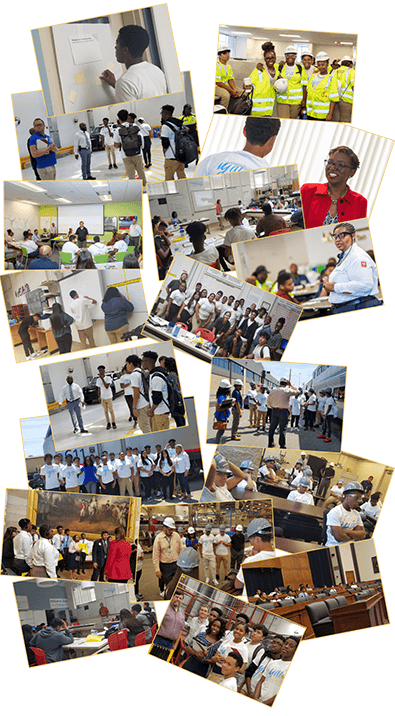 The Work
Iyai+'s unique cross-sectoral approach is by design.
Today's profoundly changing, and increasingly interdependent world requires rethinking the "career-readiness" education, skills, experiences, and exposures necessary for competitiveness and sustainability in the 21st century.
Working collaboratively, we expose YOUTH to a broad range of infrastructure careers and help them to see the impact(s) on people, community, and society – "community-building". There are 16 critical national infrastructure sectors. Our programming starts with the "lifeline" sectors – transportation, water, energy, communications… critical manufacturing…
We have a definite perspective that is "equity-centered" and "results-focused". And, our WORK is anchored by core values – equity and inclusion; resilience and sustainability; smart, safe and secure infrastructure outcomes and benefits for all of our nation's people and communities.
And, a deep commitment to the value and importance of meaningful civic engagement, including YOUTH VOICE and PARTICIPATION in community decision-making – which we lift up as lifetime work and "success" skills.
LEARN MORE >>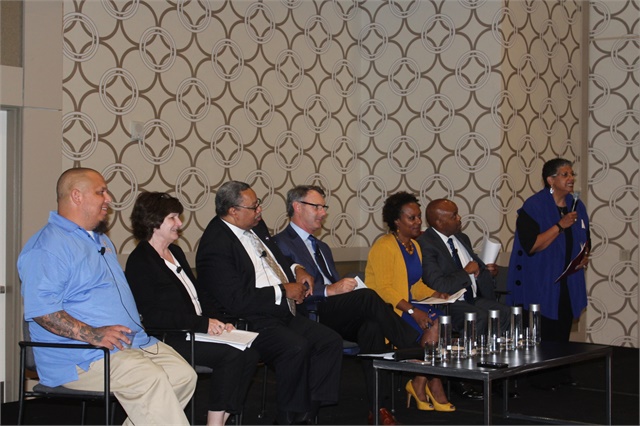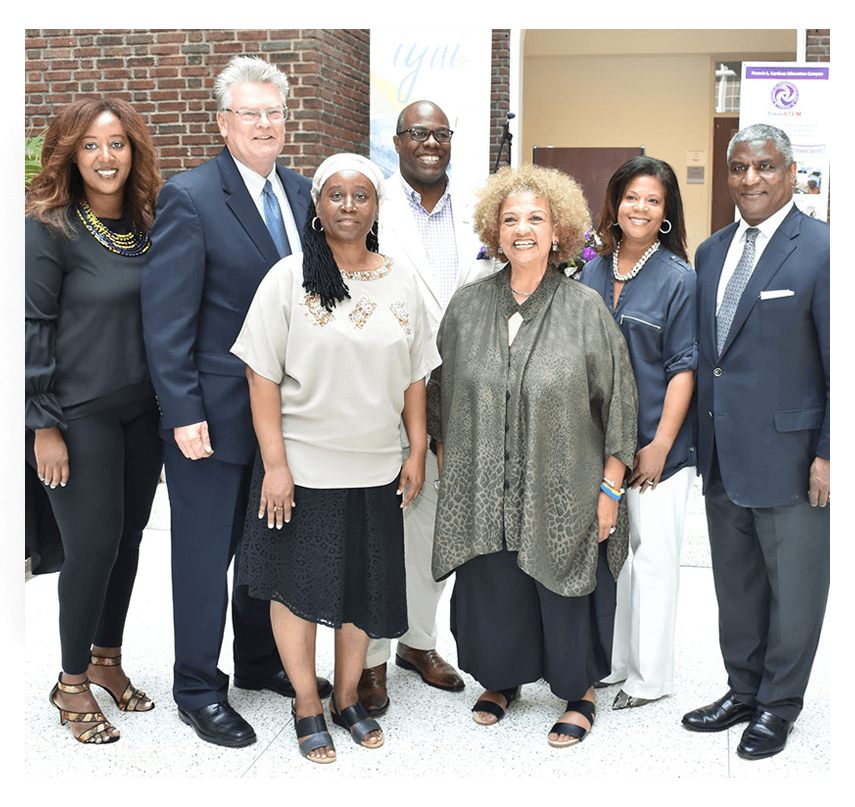 Our Iyai+ Community at Work
Our programming, youth support and engagement would simply not be possible without our multi-sectoral network of diverse, deeply committed individual and institutional Supporters. Including Industry Sector Coordinators, speakers and presenters from the C-Suite (policy-level, executive and senior leadership), Mid-Level and Emerging Leaders, to highly experienced, subject matter experts on the Shop Floor (professionals at every level) – representing the public and private sectors, organized labor, and non-profit, advocacy/community-based organizations.
In addition to "paid" internships, in 2020, our major Sponsors/Partners -- APTAU, CTA, Genfare, HDR, and The Transportation Learning Center provided extraordinary support, including "gifting" computer hardware, software; and "pro bono" instructional design and programming support during COVID to make it possible for the majority of our youth – most from low-income households -- to participate.
LEARN More >>
"Turn today's youth into tomorrow's American infrastructure
leaders, innovators, entrepreneurs, and skilled workforce. "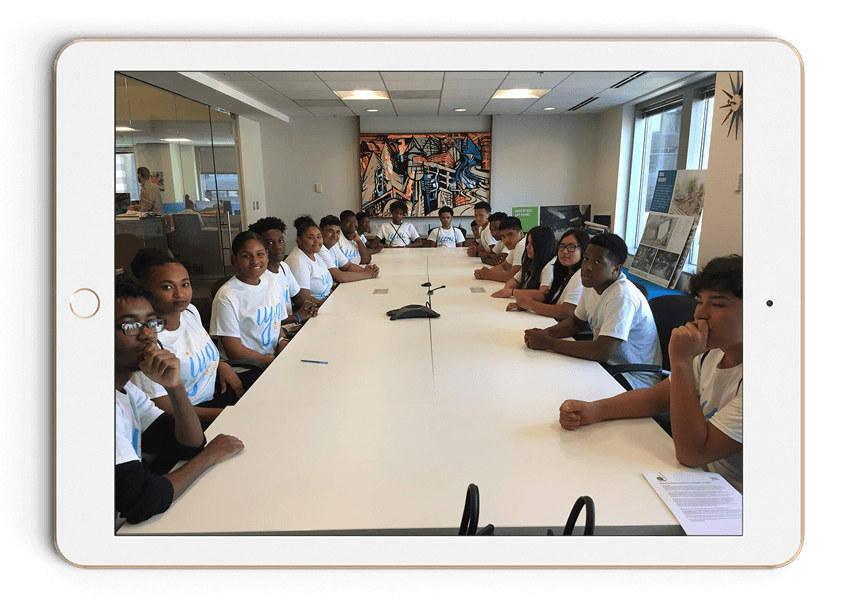 Our YOUTH Sharing Their Stories
At Iyai+, we are deeply committed to helping our YOUTH be strong, confident, self-sufficient, engaged people and caring members of society.
Our "My Beloved Community" transformative justice program element developed in collaboration with the Charles Hamilton Houston Institute for Race & Justice, Harvard University Law School encourages youth to apply their class and learned experiences to Tell Their Stories ("docu-shorts").
Share their insights regarding the impact of critical infrastructure on their personal lives, community, and society – as one way to help them understand this important connection. And encourage them to personally care about the importance of community participation – and public service.
See Videos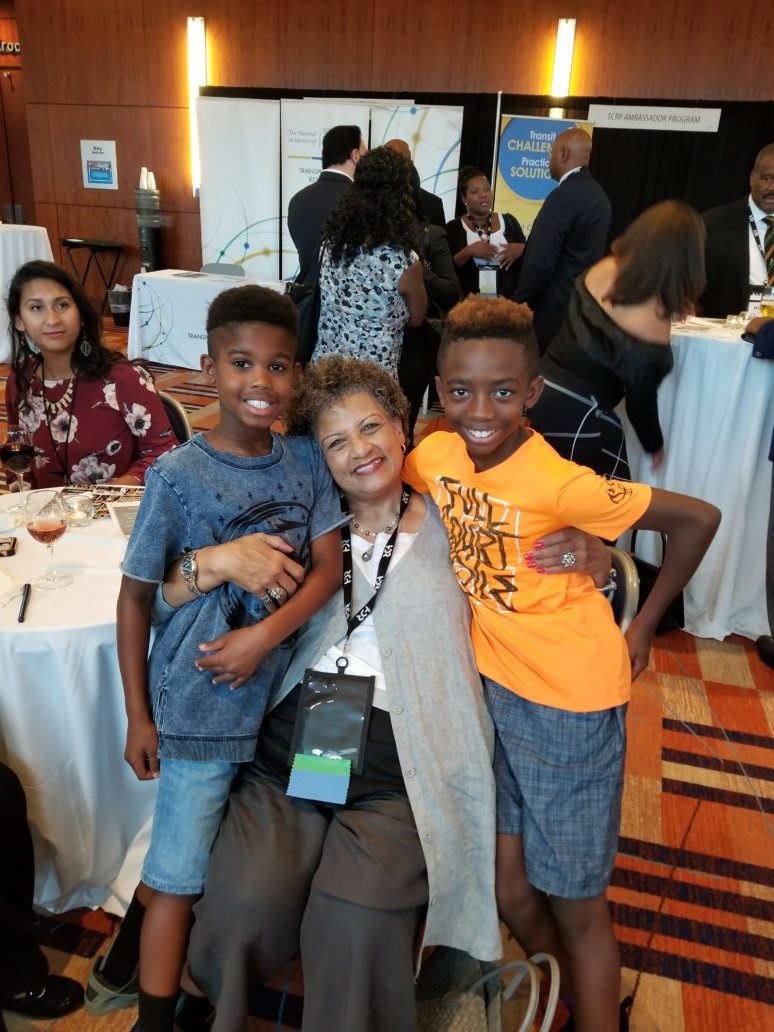 The Learning Center
Coming Your Way in 2021 (1st Quarter) …
For our 2020 Summer Youth programming in Chicago, we significantly accelerated our remote learning plans to introduce a 100% remote learning (home-based) version of our core Infrastructure Careers Awareness/" My Beloved Community" transformative justice program to High Schoolers.
In addition to videoconferencing, The Transportation Learning Center (www.transportcenter.org) led by Jack Clark and Xinge Wang – supported by Patricia Greenfield and Julie Deibel-Pundt (both experts in workforce development programs and instructional design), tremendously assisted our work to make an important step further; and, introduce MOODLE, a web-based Learning Management System platform designed to provide an expanded personalized learning environment for our participants that is accessible from anywhere.
Our remote pilot programming initiative was successful. And, in 1st quarter 2021, with the active support of our Iyai+ YOUTH participants and expanded Iyai+ Community support, we will officially launch The Iyai+ Learning Center.
Stay Tuned – It Promises to be a BLAST!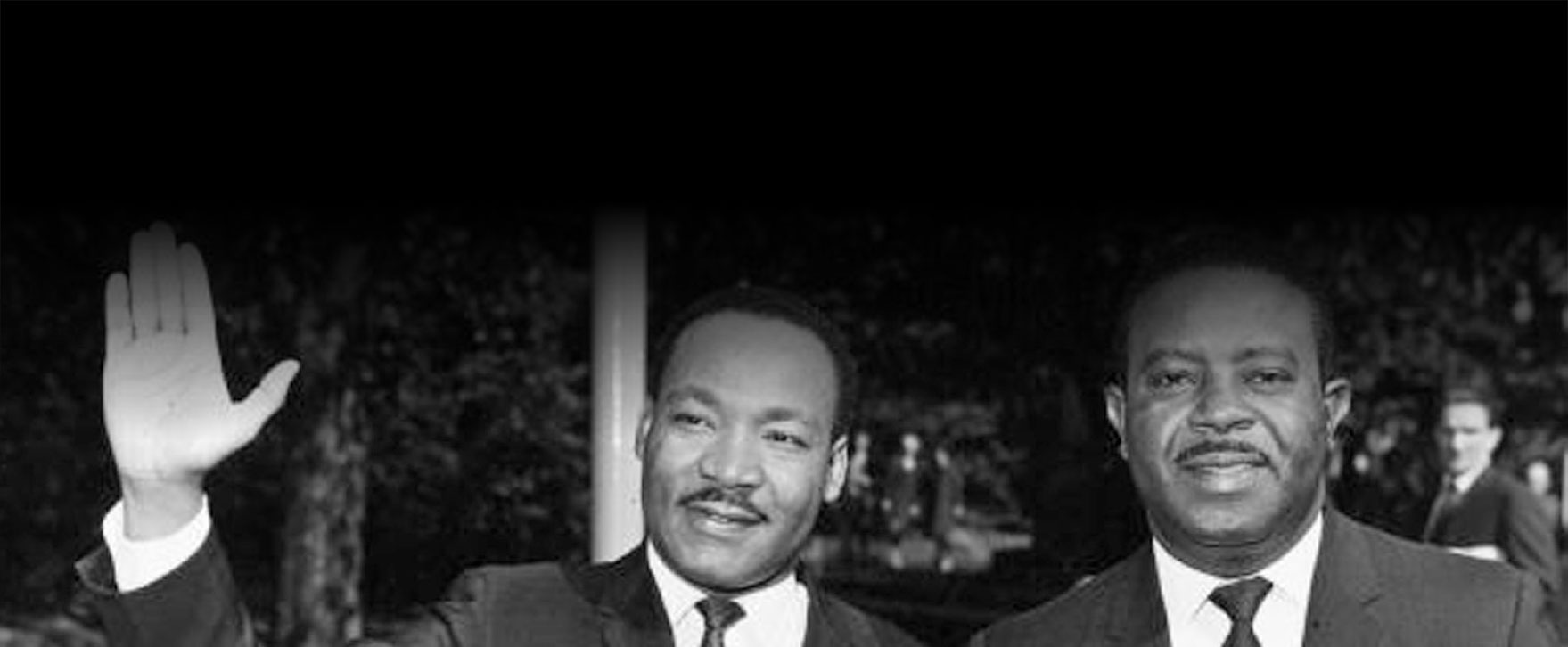 BE The Change You Want To See!
Martin Luther King, Jr., speaking to students at Barratt Junior High School in Philadelphia on October 26, 1967, where he delivered his speech
"What Is Your Life's Blueprint?"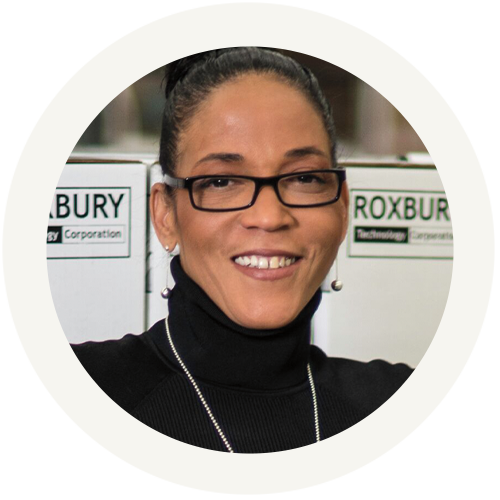 In Memory of "OUR" Beth Williams
Secretary, Iyai+ Board of Directors
With a heavy heart, our Board of Directors mourns the passing of our dearly departed fellow Board member, Beth Williams – and we send our heartfelt regrets to her beloved son and family. She will be sorely missed, but always a part of our Iyai+ family.

A founding Iyai+ Board member, we will always remember her strategic and visionary leadership, enthusiasm, keen business sense, wit; and above all else -- commitment to community, social responsibility; and work to transform the lives of under-represented and under-resourced young men and women.

Beth was leading in making 2nd chance programs a reality before they even had a name. As she would say, "…we all deserve a second chance and unless given an opportunity to change, we only perpetuate a cycle of dysfunction that ultimately costs us all."
READ More